G Tech Web Design
Custom &
Creative Solutions
We Provide A Complete Solution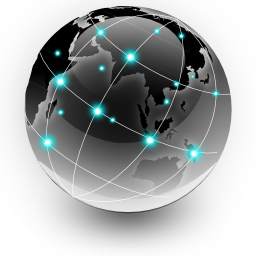 G Technologies provides a complete solution for Web Design, Corporate Identity, Advertising, ERP solutions, and Graphic Design Services for your business. Since 2014, hundreds of businesses and organizations have turned to G Tech for help. Our commitment to quality and high standards keeps our clients happy and more importantly - coming back again and again. Our approach to every client is the same: creative and cost effective solutions that effectively appeal to the target market. Our dedicated in-house web designers, programmers, graphic designers, and administrative personnel will ensure that you have the access you need to your team of creative professionals.

There are no confusing web interfaces to learn. Simply provide us with your information/goals, and our website designers and developers do the rest. We can create your entire business image - from logo, to business cards, brochures, flyers, HTML newsletters and web sites (and anything else in between).

We are a full-service web design company. That means we do everything that might be necessary to get your business online and your website running. From registering your domain name to hosting your website on our high-speed business web servers - we take care of it all! We are there for you long after your website is up and running.

We become your webmaster - your advertising agency - and your marketing specialist. Let G Tech create web design, graphic design, and marketing solutions that work for your business or organization!
No matter what your business is - we can help!
We specialize in full service web design solutions such as E-Commerce Solutions, Web Hosting, Domain Name Registration, Webmaster, Email Hosting, Government Solutions, Small Business Solutions, Internet Advertising, Graphic Design, Business Media Communications, Web Marketing, and Non-Profit Organizations. Call G Technologies today to get started!

Mobile Responsive Website Development
We know, No one wants to use boring desktop for his works. That's why we develop mobile friendly Web Apps / Websites. If You are looking for content management in jaipur OR cms solution in Jaipur OR goods tracking system OR cctv security software in jaipur then feel free to contact us.
Custom Web Design
Don't want something out of a box? No problem. We only specialize in custom web design solutions for our customers! We get you up and running and then help you manage your site long after the site is built. Not only will we build your site, but we can solve your web hosting and email needs as well.
Social Media
You may not be interested in social media, but social media is interested in you. People have always talked about products, services, and organizations; the difference is now those conversations are recorded and easily joined by anyone in the world. Isn't it better to be a part of that conversation than ignore it?
Creative Solutions
G Technologies has experience with many different types of business websites; BIG and small. We have a solution for virtually everyone in every type of industry. Whether it's an online catalog or a fully functional e-commerce website that accepts credit cards, G Tech can do it.